OUR KANYAKUMARI TRIP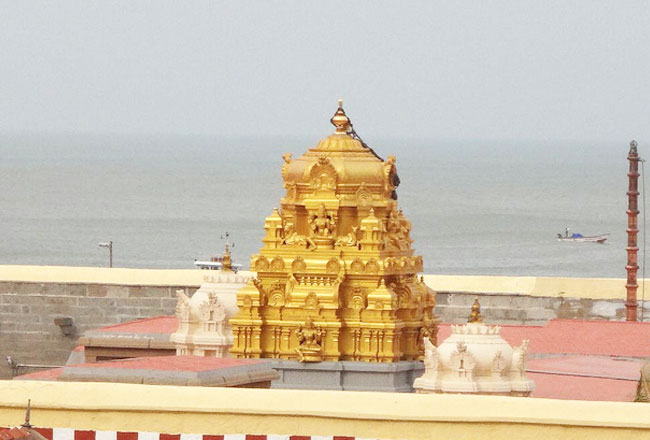 This February we visited Southern most end of India – Kanyakumari. Kanyakumari is a single place where three seas meet, Bay of Bengal, Indian Ocean and Arabian Sea. So it is the only place in India where we can watch sunrise over sea in morning and sunset over the sea again in evening.
There we visited the memorial of Mr. Eknathji Ranade, who completed the task of building the "Vivekananda Rock Memorial" on the rock where Swami Vivekananda had meditated for 3 days before leaving for the historical speech at Chicago in America.. We also visited the Kanyakumari Temple, Peacock Sanctuary ,Wattakottai Fort, Thiruanantapuram,Madurai, Meenakshi Temple and "Shuchindram Temple". In this temple there were columns built with stone which gave sounds of musical notations "SA Re Ga Ma Pa Dha Ni SA" on light tapping by hands.
We left for Pune the next day early in morning. We were refreshed by the greenery, pure nature & fresh air of the sea shore. Kanya kumari is a beautiful place to visit.
Aaditya Kamatkar (VII A)